Surrounded by the beautiful Härjedalen mountains, our tranquil family-owned lodge offers a sustainable and small-scale alternative for your Swedish vacation. Take in the grand views, enjoy the unbeatable outdoor experiences, and dive into our range of catered adventures for young and old.
For almost 100 years, our unique geographical location has seen guests return both winter and summer. Choose from a range of activities including hiking, cycling, Icelandic horseriding, golfing and canoeing to make each day a new adventure.
Restaurants, groceries, equipment rental and our sporting goods store are all within walking distance from your accommodation. Quite simply, everything you need in one place.
Welcome to the end of the road!
Experiences and Activities
3 Reasons to Choose Ramundberget
1. Snow You Can Trust
Thanks to our optimal location, Ramundberget can offer some of Sweden's most reliable snow cover. The plentiful natural snow makes for beautiful skiing on and off the pistes, as well as on our popular Ski Tours. Hence, the nickname "Sweden's Japan."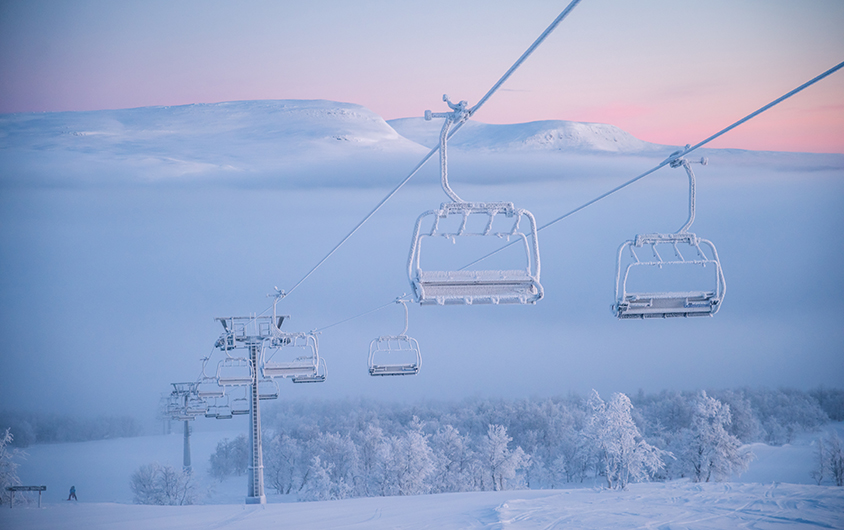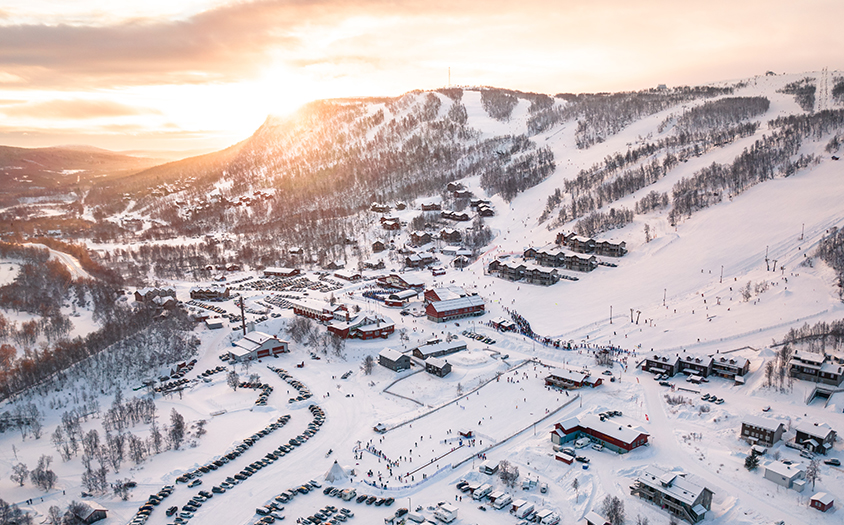 2. Close to Everything
With the mountain at your doorstep, you can walk to everything - slopes, cross-country trails, restaurants and ski rental. You won't need a car, so feel free to travel here by bus or train. Should you get curious about any of our neighboring villages, skiing there is as easy as taking the bus back at the end of the day.
3. Something for Everybody
At Ramundberget, you won't need to choose between adrenalin and adventure or peace and quiet. Why not start your day on the slopes, then spend the afternoon on a tranquil cross-country trail? Try a Ski Tour, or snowshoe to an old mine. Kids love our Arctic fox mascot Mickelina, who offers a playroom, babysitting, kid's ski area and more.